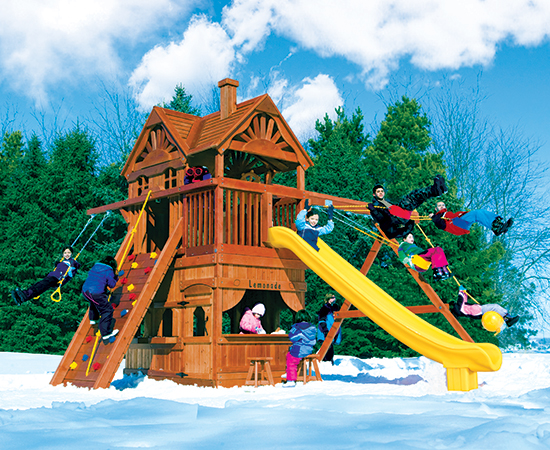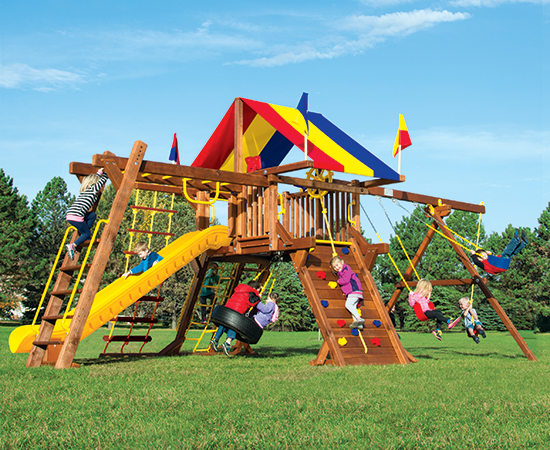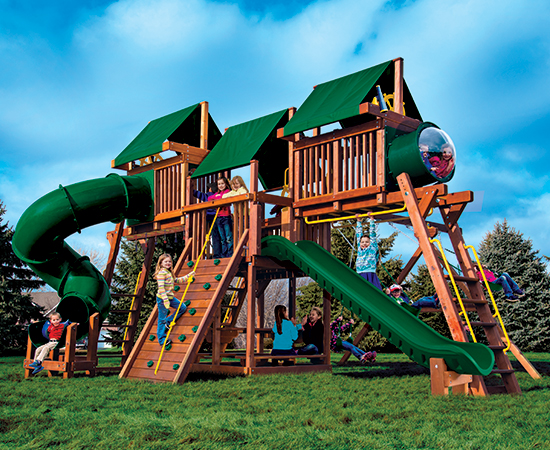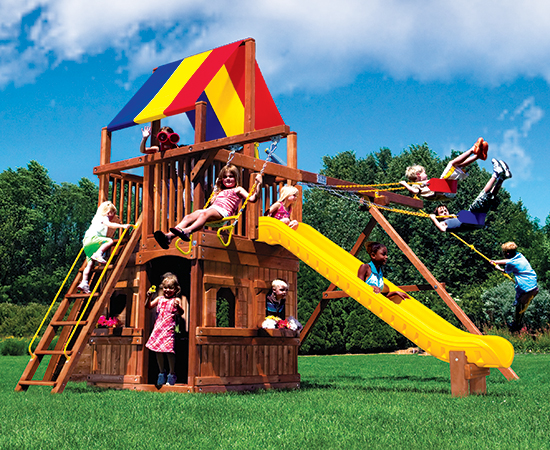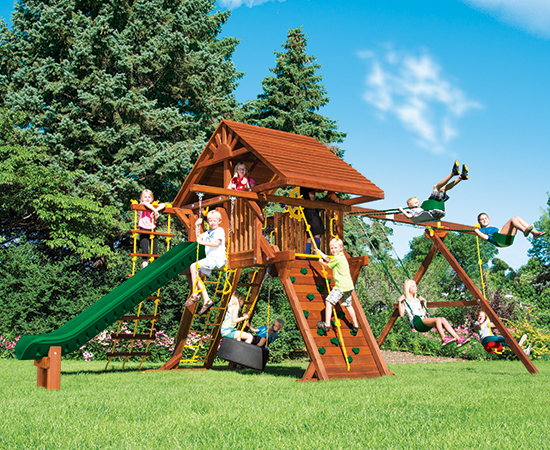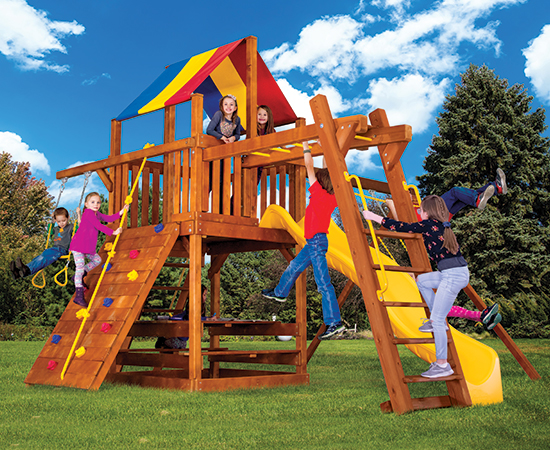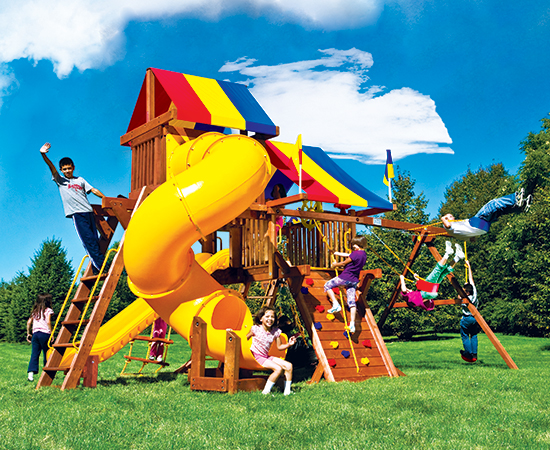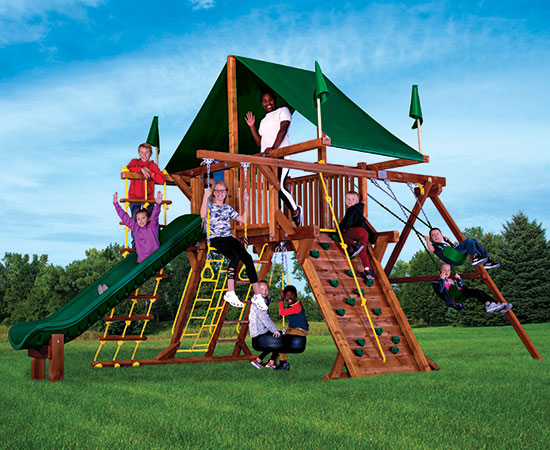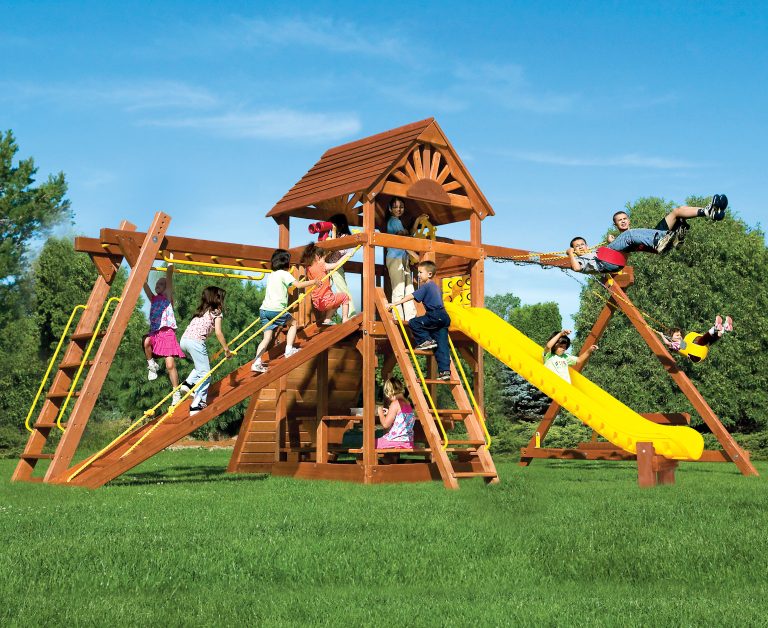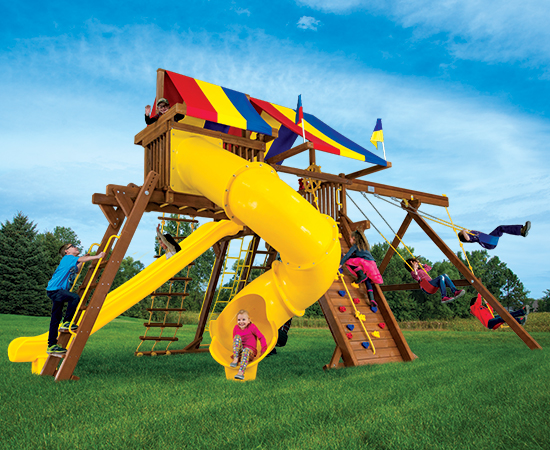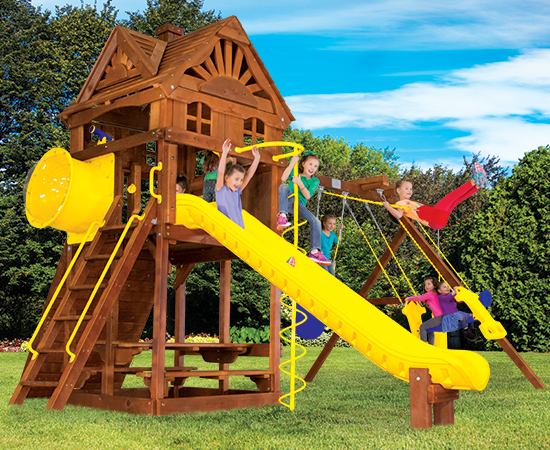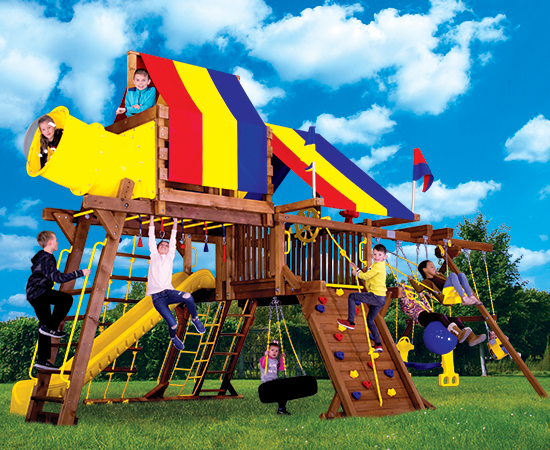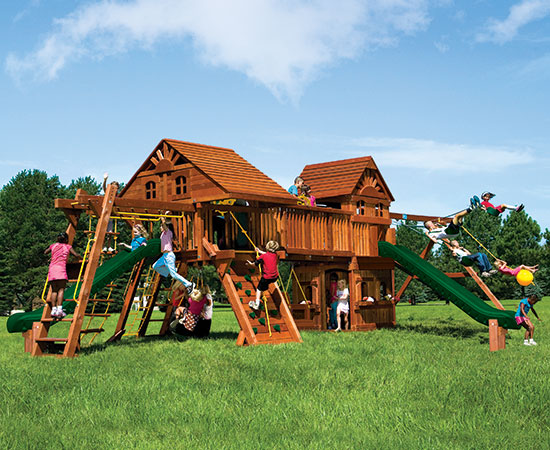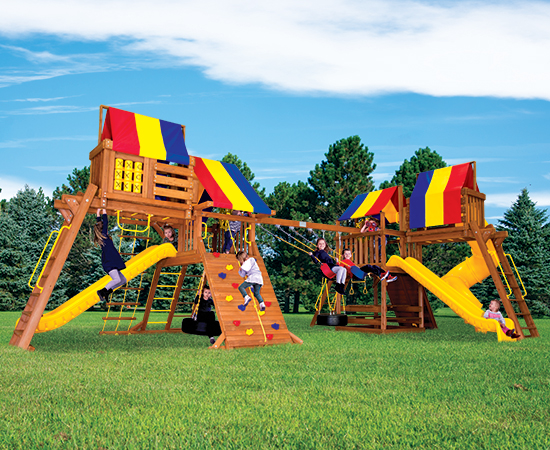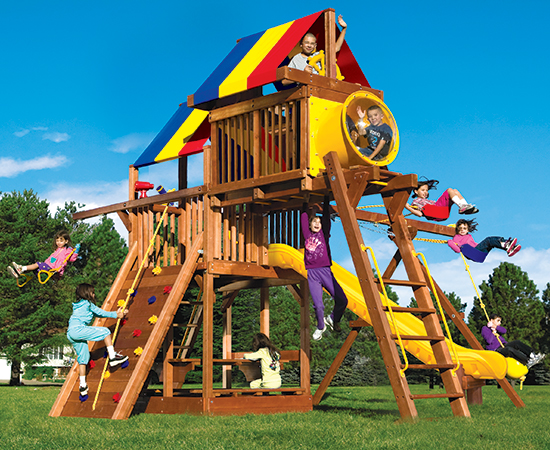 50% Off Regular Prices
+
Installation Included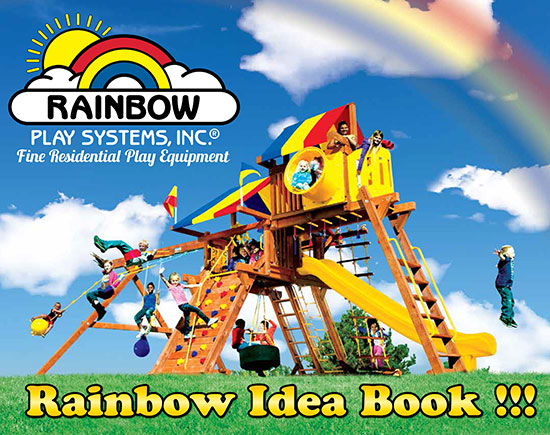 Gotta Play – The Best In Backyard Fun 
Gotta Play is the exclusive Factory Direct Dealer of Rainbow Play Systems for Connecticut, Rhode Island & New York(NY: Westchester, Putnam, Dutchess, Saratoga, Albany and surrounding counties.)
We are your local expert in high quality and safe outdoor fun!  The only local dealer for the premier brand of Rainbow Play Sets and Springfree Trampolines.  Look no further for years of magical childhood memories.  With over 20 years of selling Rainbow Swing Sets, the Gotta Play staff is here to help you make the children in your life have a childhood the way it should be- filled with creative and active outdoor play on the world's safest swingset.  Gotta Play is your resource to assist you in designing the perfect playset for your backyard and family needs. Built with the highest quality craftsmanship using 100% premium cedar, and constructed with every child's safety in mind, your Rainbow Swing Set from Gotta Play will be a decision you will be happy with for years to come. And every swing set is backed by the best Lifetime Warranty in the business. In addition to Rainbow Swing Sets and Basketball Goals, We also sell  SpringFree Trampolines, which are know as the world's safest trampolines with their non-spring design.
When buying a swing set you must see them in person to see, touch, play on and to get an idea of the quality.  This just can't be done by looking at pictures online. We invite you to bring the whole family to visit our huge outdoor Danbury, Connecticut showroom with 15 swing set and 3 trampoline models so the kids, mom, and dad can play on and see in person why Rainbow's are just built better than the rest.  They are engineered to last a lifetime!
To discuss the best design and options for your family or to place an order please contact or visit our showroom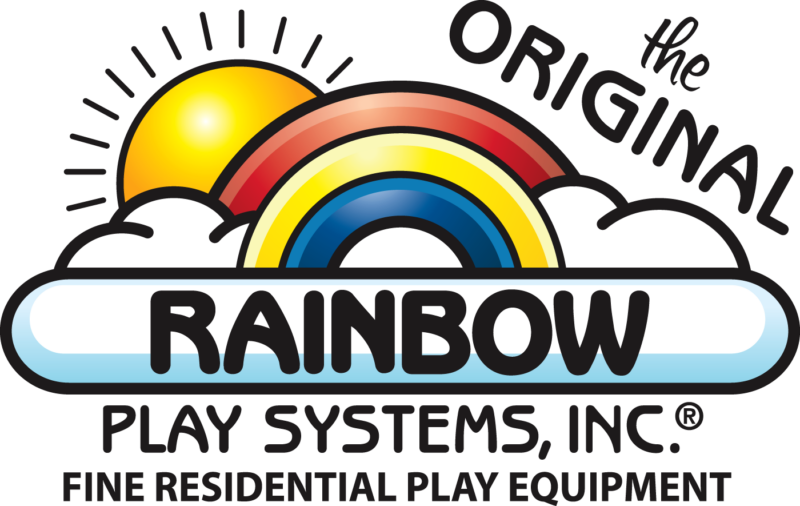 Safety & Quality is Our #1 Priority
For over 35 years Rainbow Play Systems is the trusted leader in wooden swing sets because of the commitment to quality and safety. With Rainbow Play Systems swing sets, you can be rest assured that every safety consideration has been tested, evaluated and tested again before ever reaching the finished swing set.
We choose only the finest materials for our swing sets. Our entire line is constructed with 100% Cedar lumber, commercial-grade hardware, dual-bolt construction, heavy-gauge dipped safety chains, angled safety ladders, one-inch thick rope and interlocking notched-beam construction. Our massive solid-beam structures are held in place with recessed hardware and safety caps, and all our play surfaces are fastener-free. 
Rainbow's use of solid timbers in key structural areas (main support members, swing beams and swing beam support legs) can assure you that NO safety, or quality is compromised in our imported sets. We DO NOT bolt or glue small, thin boards together to make larger ones. Our swing sets are designed to last a lifetime, while giving your child the wishes-come-true place to run, jump, and play to their heart desires. We've even developed an exclusive line of extensions and specially designed swing set accessories for unlevel yards. 
Our history, safety features, and best-in-the-industry Lifetime Warranty are second to none. We know you're a parent whose number one priority is your child's safety. You'll be happy to learn that at Rainbow, that's our priority too!

What this all means is that Rainbow Swingsets are designed for children of all ages but built strong enough for Mom and Dad!
Virtual Showroom The 4 videos below explain the difference between our Castle and Clubhouse models and the different sizes we offer in each. It is the next best thing to visiting our showroom in person!
Signup today and be the first to get notified of the latest sales and specials.