Play Area Certified Rubber Mulch & Borders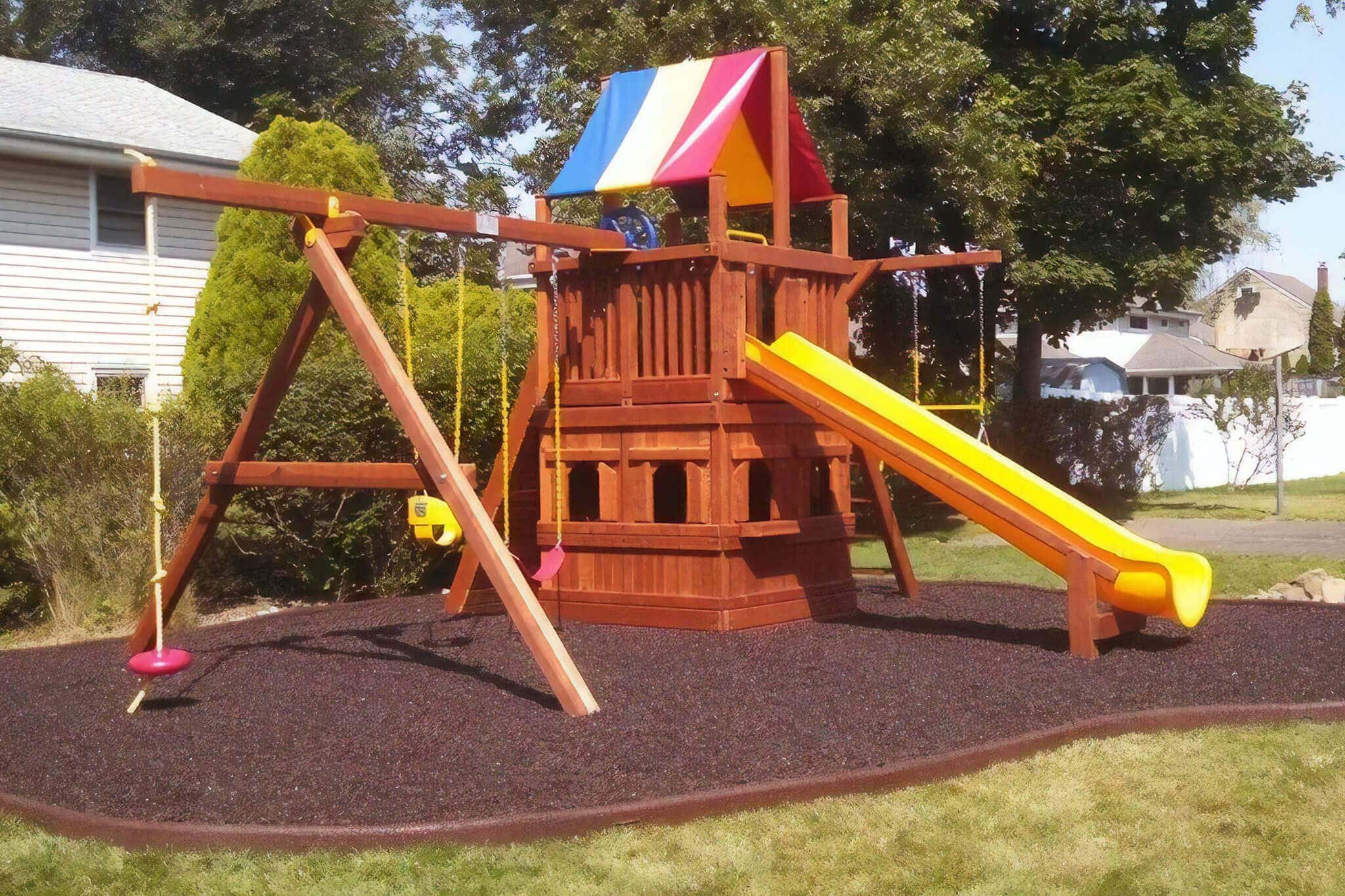 Rubber Mulch for More Fun, Fewer Injuries
Impact testing reveals that rubber mulch has a superior fall height rating — more than twice that of wood and three times that of playground sand. That means fewer bumps and bruises and greater safety and fun for your kids.
Certified — the IPEMA standard is designed to ensure that playground rubber mulch meets the strictest standards for safety and quality control including:
Rubber Borders for a Prettier, Safer, Neater Playground
Available in heights of 4 or 6 inches and made from 100% recycled rubber, count on our rubber borders for:
Placed under swings or at the end of slides where loose ground cover may get kicked up, a rubber mat from Rainbow Midwest is an attractive addition or alternative to mulch in high impact areas. Our rubber mats:
Signup today and be the first to get notified of the latest sales and specials.