A Safe Jumping Space! Rainbow Trampolines bring a safe design to your backyard using a springless system of aluminum rods, a zipper connection net and, a pole protection concept.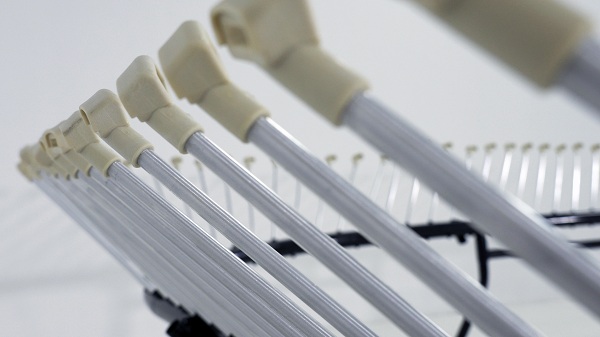 Aviation Quality Aluminum Rods
Rainbow uses aluminum rods instead of the traditional metal springs. The use of a aluminum rod as the support structure hidden under the jumping surface provide a safe jumping area. Jumpers can not fall though or on to the springs and frame like a traditional trampoline. Aluminum rods are used due to the  large elastic coefficient, good rigidity, high tensile strength.
3 point frame structure used for maximum load capacity
The frame is hidden below the jumping surface so jumpers can not land on the frame and injure themselves.
Mat and Net are UV protected.
Safety Net is fastened with a zipper for easy install and removal. Creates a no gap system between the net and mat.
Net Rods are curved to keep the upright away from the bouncer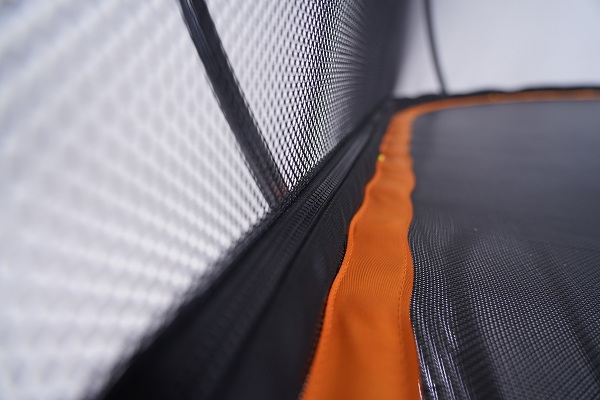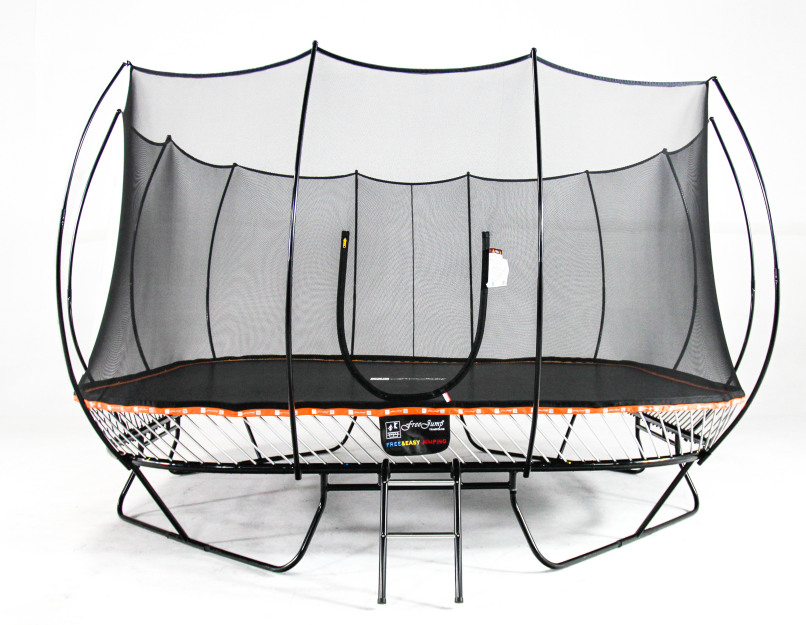 R14 – Rainbow 14′ Trampoline
2021 Sale Price: $2,799
Super Sale Price: $2,599
Installation: $400 / Sale: Free
Basketball Hoop: $199 
Ladder: $99
Jumper Weight Rating

220 lbs

Structural Load Capacity

1000 lbs

Recommended Area

22ft x 22ft

Height Of Mat Above Ground

3 ft

Height of Net Above Ma

6 ft
R11 – Rainbow 11′ Trampoline
2021 Sale Price: $2,499
 Super Sale Price: $1,999
Installation: $400 / Sale: Free
Basketball Hoop: $199 
Ladder: $99 
Jumper Weight Rating

220 lbs

Structural Load Capacity

1000 lbs

Recommended Area

19 ft x 19 ft.

Height Of Mat Above Ground

3 ft

Height of Net Above Ma

6 ft